Page 9 of 9 •

1, 2, 3, 4, 5, 6, 7, 8, 9
I have also been following your build and your work is excellent. I may attempt to tackle a large boat build like this after I finish with the flats boat I am working on.



Posts

: 4


Join date

: 2016-06-27



Looking good Joel , that's going to be a nice boat .



Posts

: 4


Join date

: 2015-04-15



A little progress last week. Fish box and step down area are just about done, these are the only two compartments that get fully faired. They are primed now with Quantum epoxy primer (gray), and they will get painted prior to deck going on.
The bilge and the forward/outside compartments get just minimal fairing, primer and and epoxy coating. Started gluing up cleats on the outside of the hull in prep for gluing down the deck. The foam is 20lb block foam ripped to the size I want, I will come back and grind a bevel to the tops of the foam to match angle of the sides
Deck is going to be 3/4" Airex foam with Vinylester resin and 1708 skins, maybe a little more on the top side. We are building a large panel table so I can vacuum bag these all in one shot. Once the table is made we will be selling these panels as well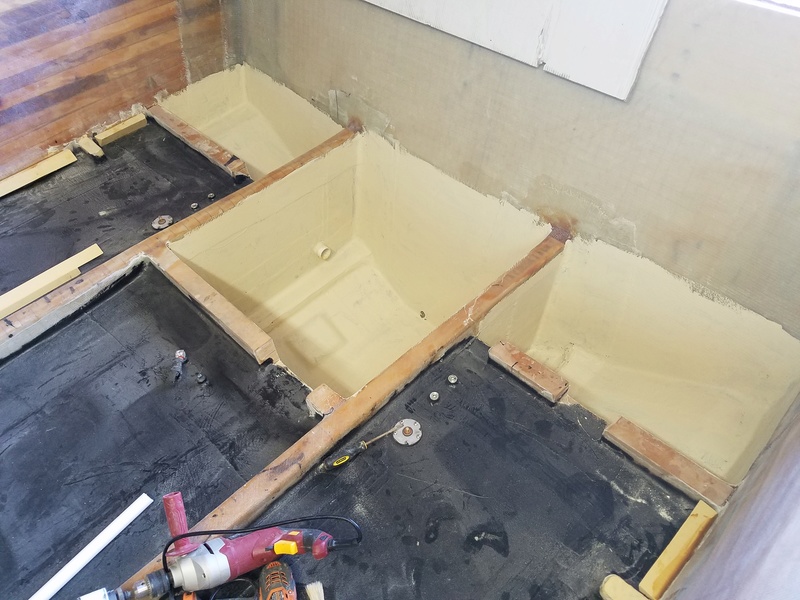 I'm curious, what the notches are for in the forward bulkhead? Also how many layers of 1708 are you going to use on your deck pieces? I have some 3/4" plywood cut for my boat that I was going to cover with 1708 but man is that heavy. I thought about using foam like you but was worried that it would not be strong enough without putting gobs of glass on it only to end up just as heavy as the plywood.

Looks great!

Max



Posts

: 11


Join date

: 2016-03-14



the notches are so that I can use the forward space in storing longer items.  There will be a deck hatch over the rear section - just more storage.  The alternative was to close the space off and foam it in.  One layer of 1708 on 3/4" foam is very strong.  How much glass is going to depend on how your going to use it.  Mine will have one layer each side and maybe and extra layer of mat on the top side just for a little added bulk.  
Each one of these panels (4x8) with a skin of 1708 each side should be about 35 pounds, so just over 1.1lb per square foot
forward compartments got highbuild, then epoxy coating (gray), so they are done

highbuild primer, fills the weave....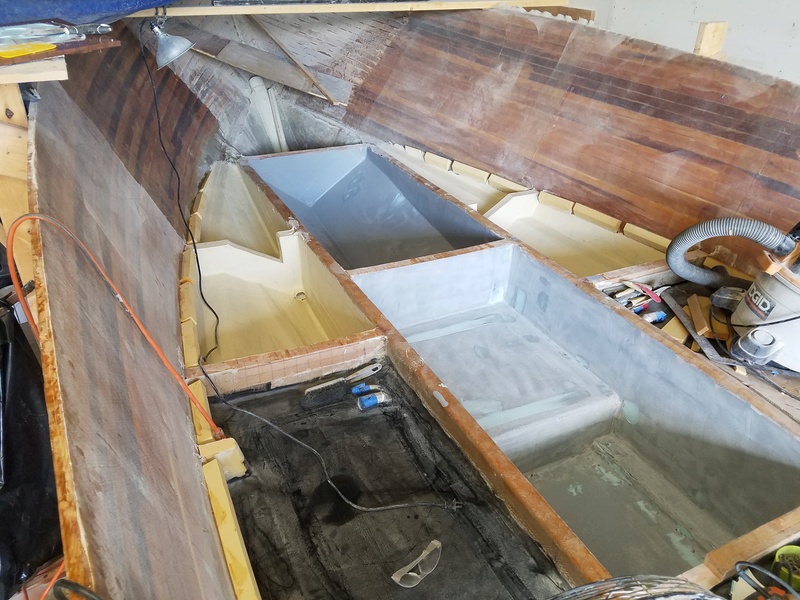 Raka epoxy with pigment, one coat covered it all.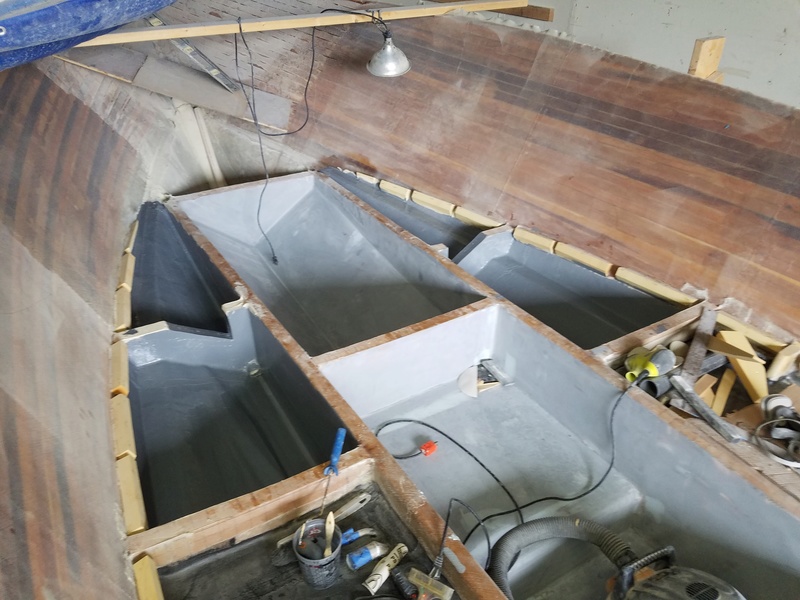 All compartments are coated.  Now putting in the drains for the livewell and stepdown (brass sleeves with plugs).  Running the fuel fill and vent lines now, also installing the livewell thru-hull/seacock.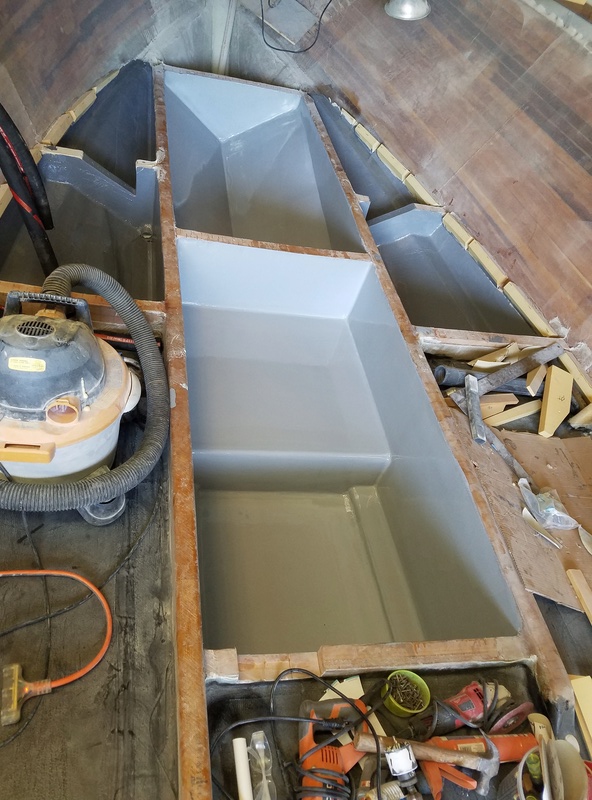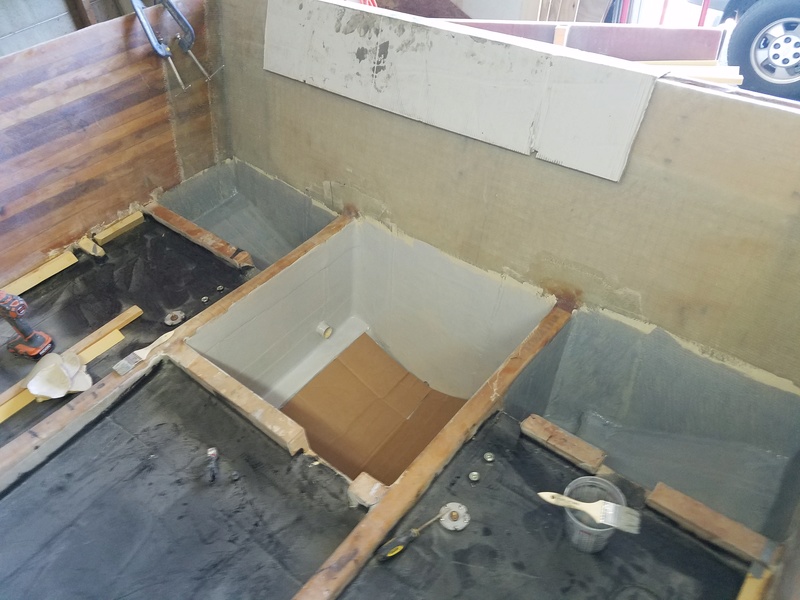 first of the deck panels laid up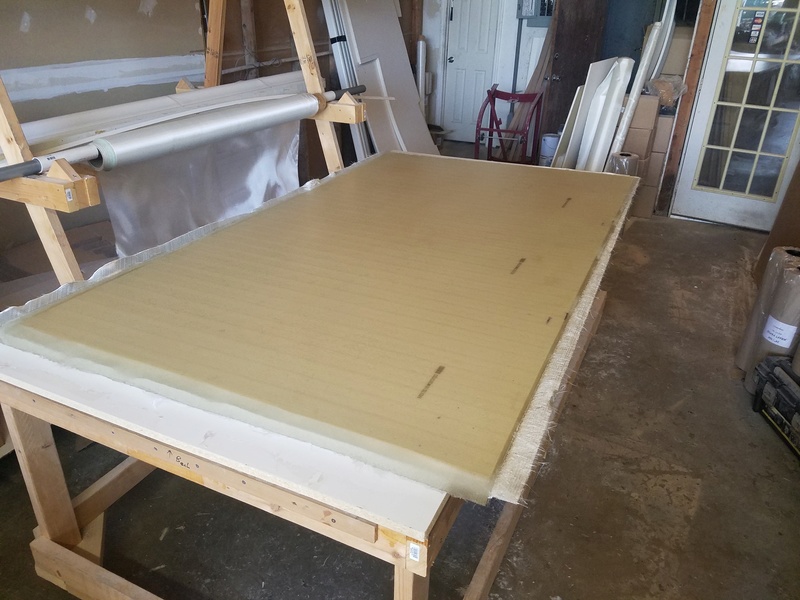 second deck panel laid up today, also making some 90 degree fiberglass angle for mounting.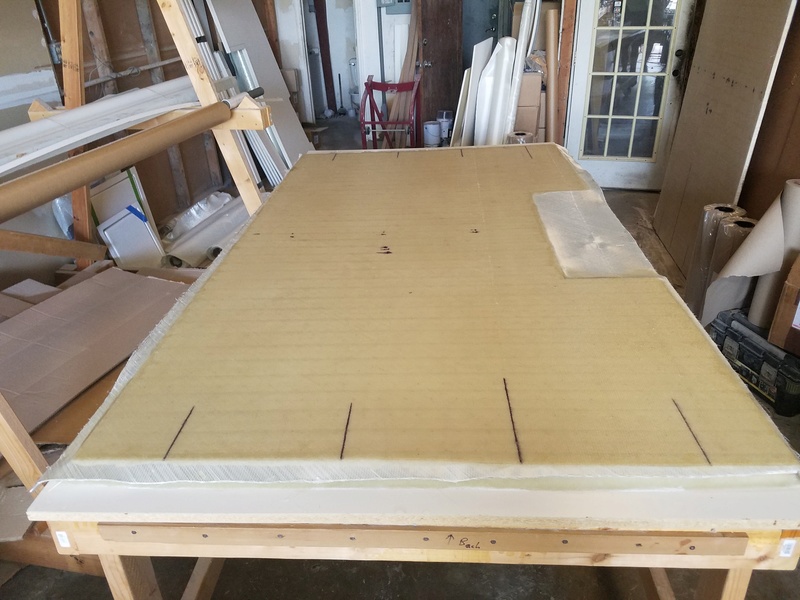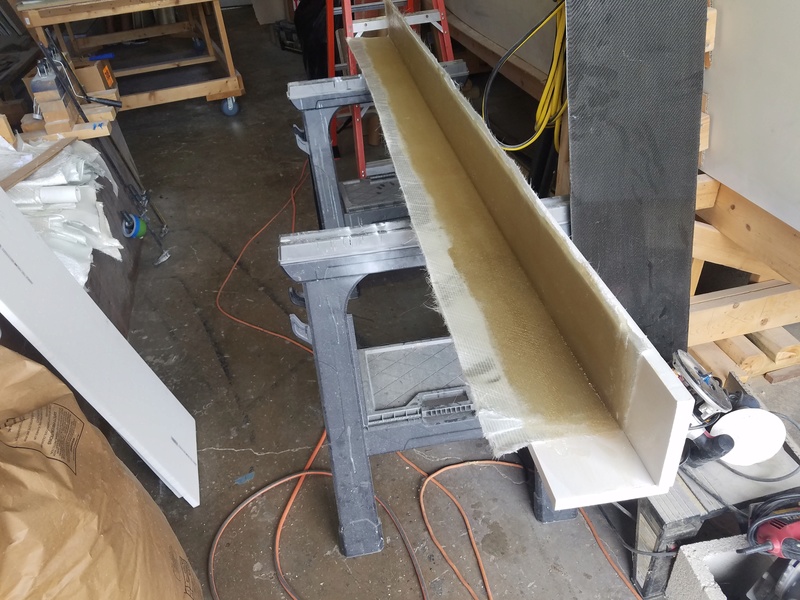 Page 9 of 9 •

1, 2, 3, 4, 5, 6, 7, 8, 9
---
Permissions in this forum:
You
cannot
reply to topics in this forum