Will document the bracket build here in a separate thread from the boat build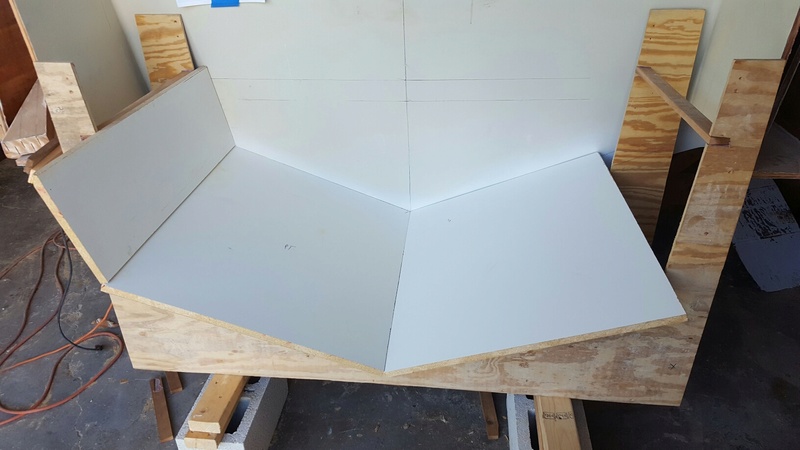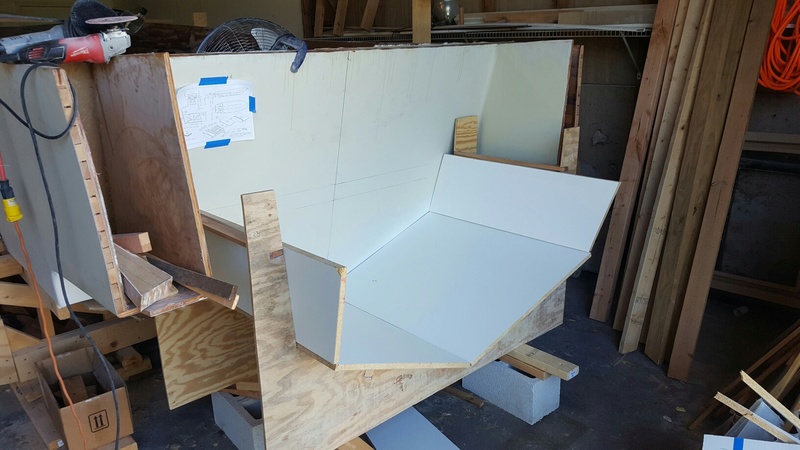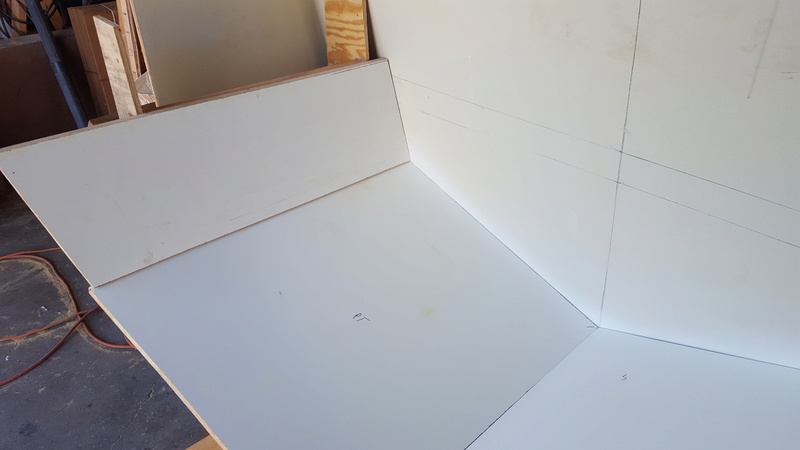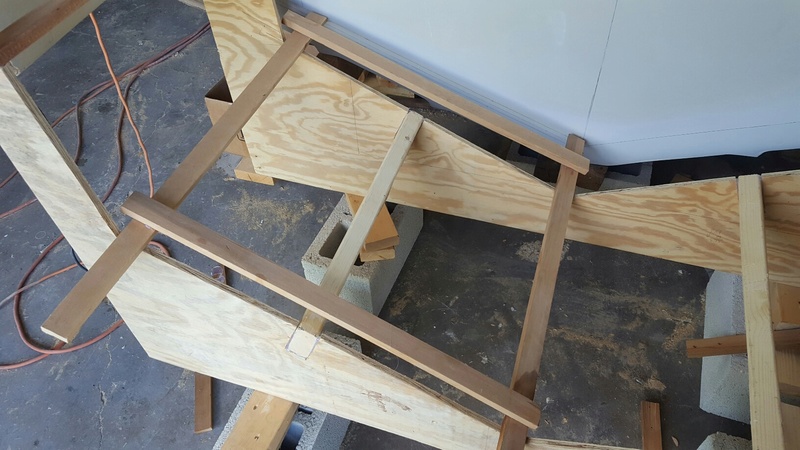 edges filleted with molding clay. PVC sprayed into mold. First layer 1.5 oz CSM, second layer 1708. Going to put another layer or tow of 1708 before removing mold from transom. I had planned to lay the whole thing up in place, but its just too much a PITA to laminate.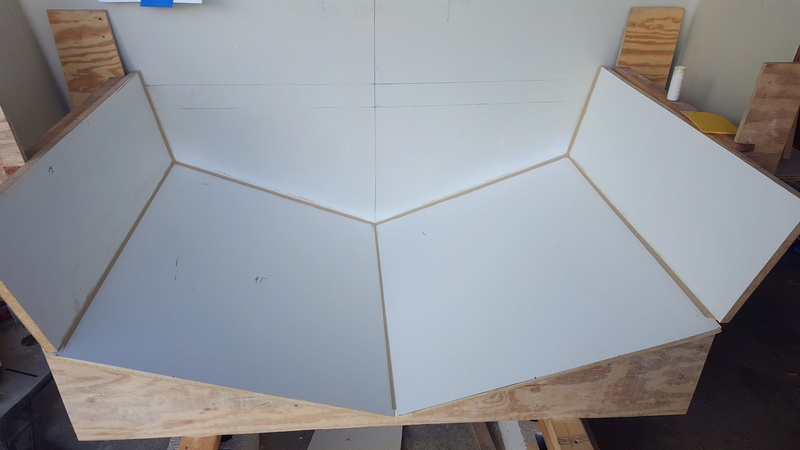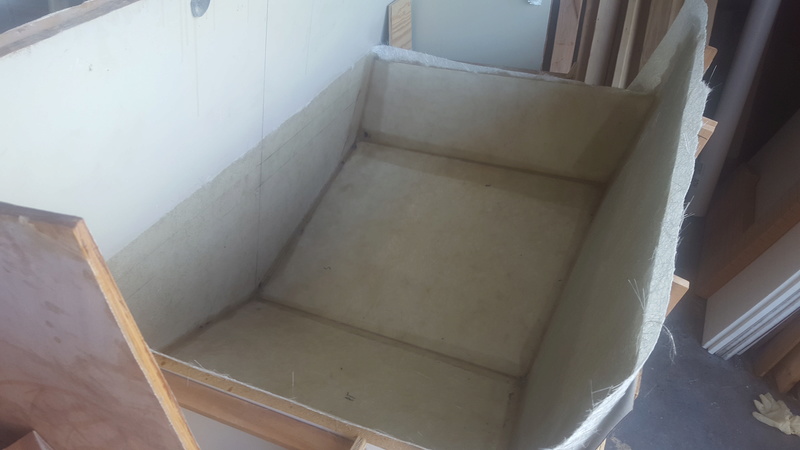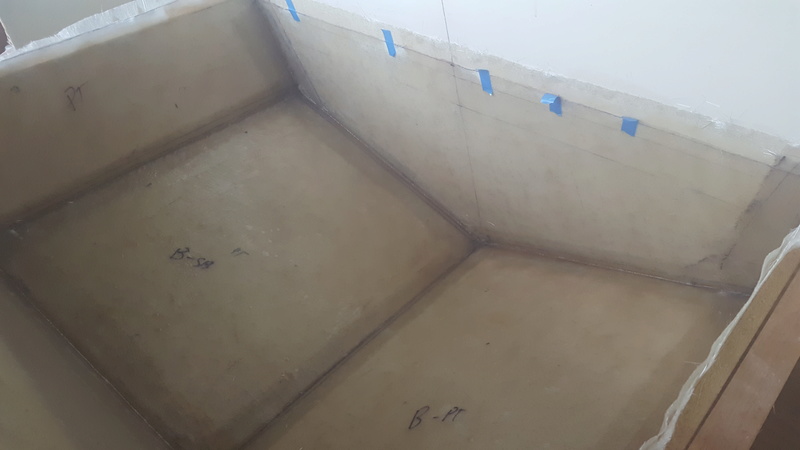 More glass going into the bracket mold.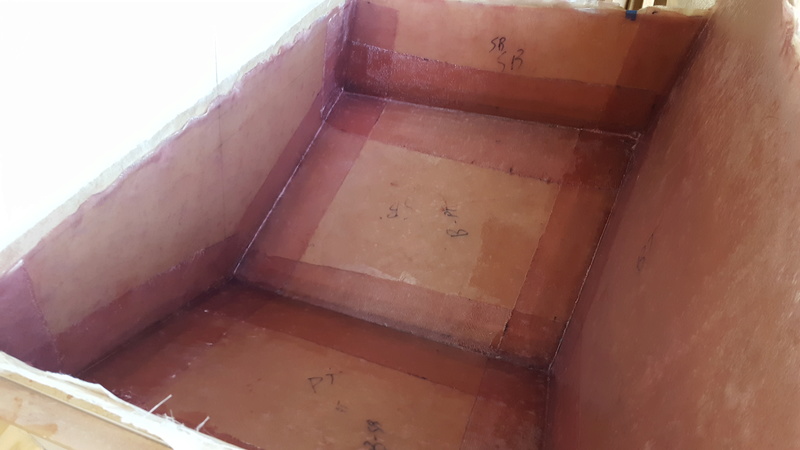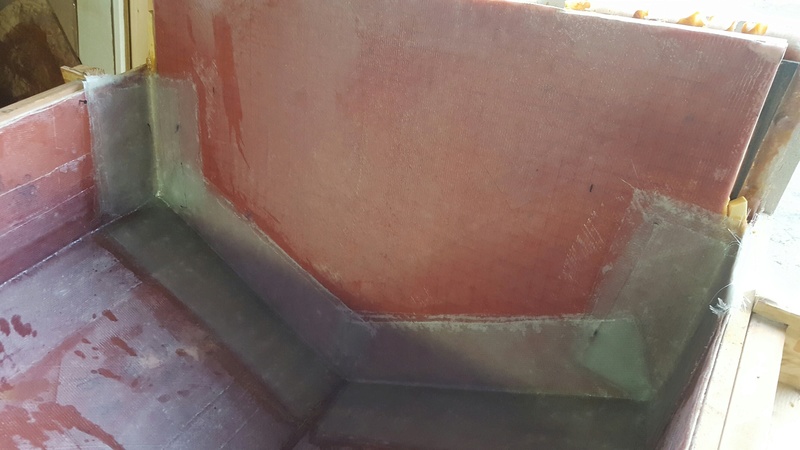 cored, and inside glass skin complete. Glassing up the stringers (3 stringers inside bracket) now, they will be tabbed in with epoxy.
stringers for the bracket. They get glassed in then capped with more glass.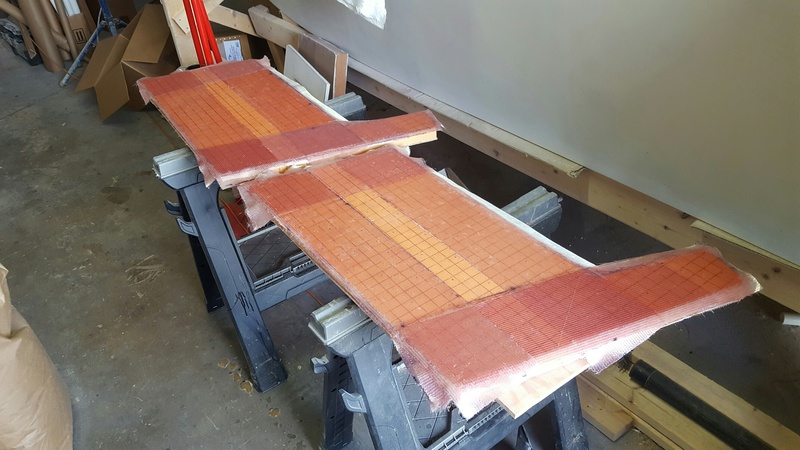 glassed in center striger, then removed the tub from the mold. cut down the top to 30" height on center, works out that the height is also 25" when measured our 13" (or very close), so its good for single 30" shaft or twins at 25" shaft mounted on 26" centers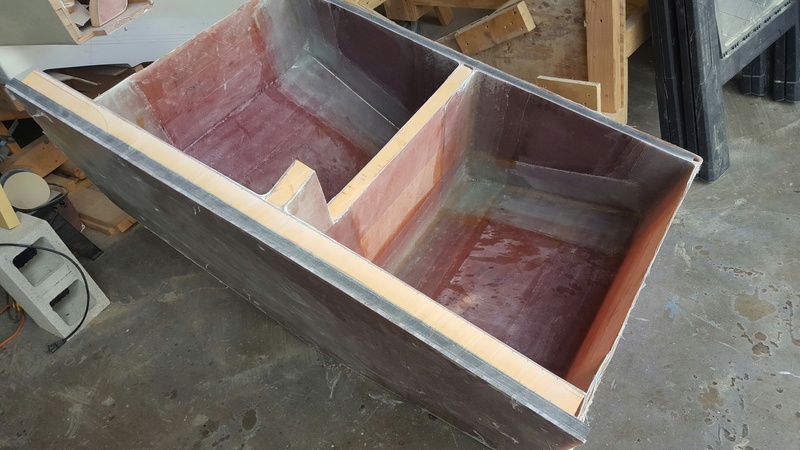 epoxied in some side cleats, they will get glassed in as well. One pass of fairing to fill pin holes, then a couple coats of epoxy high build primer
primer is EMC Quantum highbuild
Quantum epoxy prmer
Put bracket back on the cradle for now. Its going to be mounted a couple inches higher than where it is now.


Similar topics
---
Permissions in this forum:
You
cannot
reply to topics in this forum