Time to re-power the Bayfisher. Going to use the opportunity to give her a little facelift before new rigging new motor. The molded non-skid on the deck is pretty worn and slippery. Its going to filled and sanded smooth, then new kiwigrip rolled over top. Going to paint the deck and console with Quantum paint, probably roll/brush it. The hull gelcoat is in decent shape, so will have it compounded and buffed to see if we can avoid painting.
Deck is stripped and sanded with 220, lots of degreasing first. The raised molded-in non-skid is sanded with 60, removing most the texture. Next step is going to be filling whats left of the molded non-skid with epoxy fairing compound, then sanding it smooth. Then paint. After paint, will tape off the raised non-skid area and roll on the kiwigrip non-skid.
Plan for re-power is a yamaha 115 or maybe suzuki. Will re-do the electrical system too.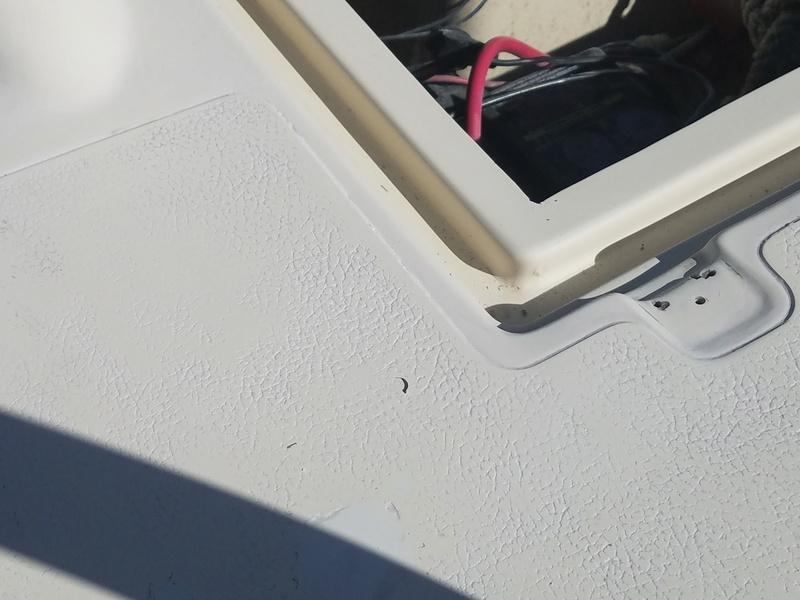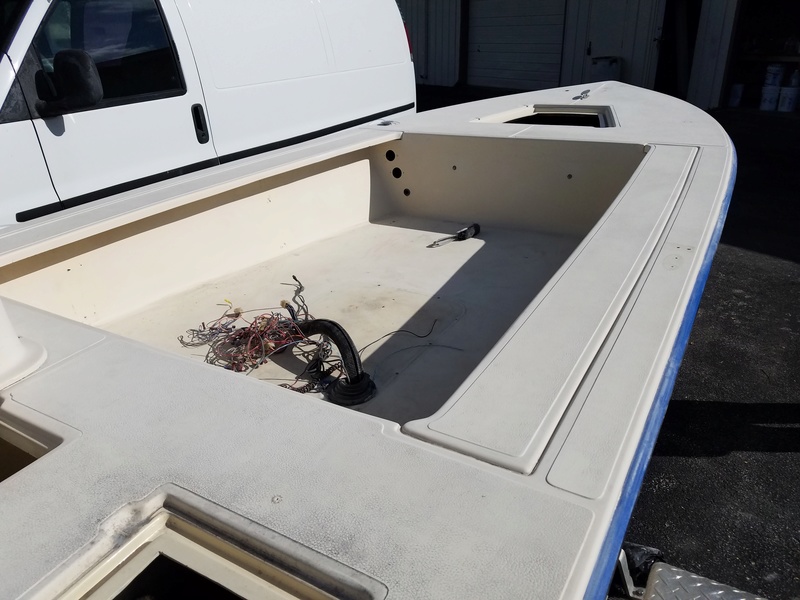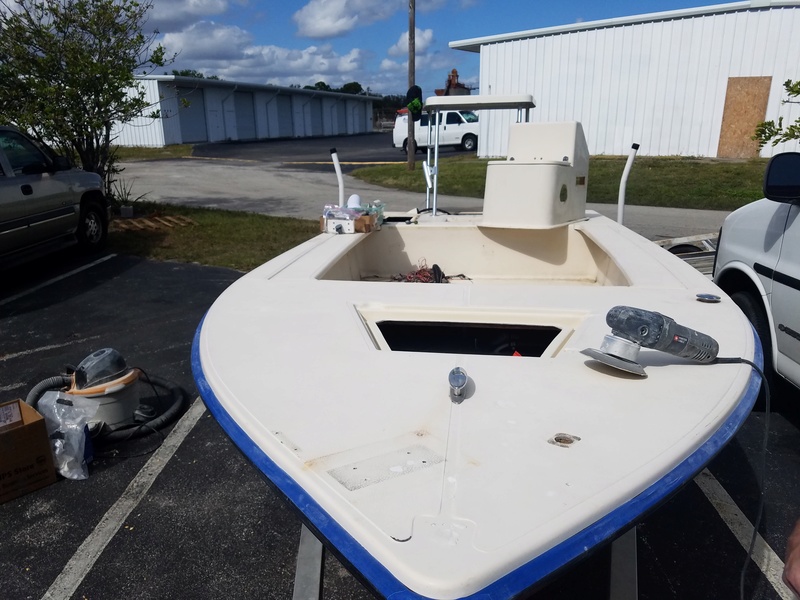 I look forward to watching. What will you use to fair the existing non-skid?



Posts

: 15


Join date

: 2017-05-26



BogueSounder wrote:I look forward to watching. What will you use to fair the existing non-skid?
Will prob use the EMC pre-mixed fairing compound.....
http://www.gulfstreamcomposites.com/product-p/emc_60-fc-1000.htm
Just about ready for paint.  have decided to put in a new console, will mount it a few inches forward of the old one.  Looks like we are going with a Suzuki 115, which is a goo bit heavier than the old 2stroke Merc.  Batteries moving to the console.  Brushed on a little Quantum in Oyster White on one of the hatch covers to test color, not dark enough, going with cream color.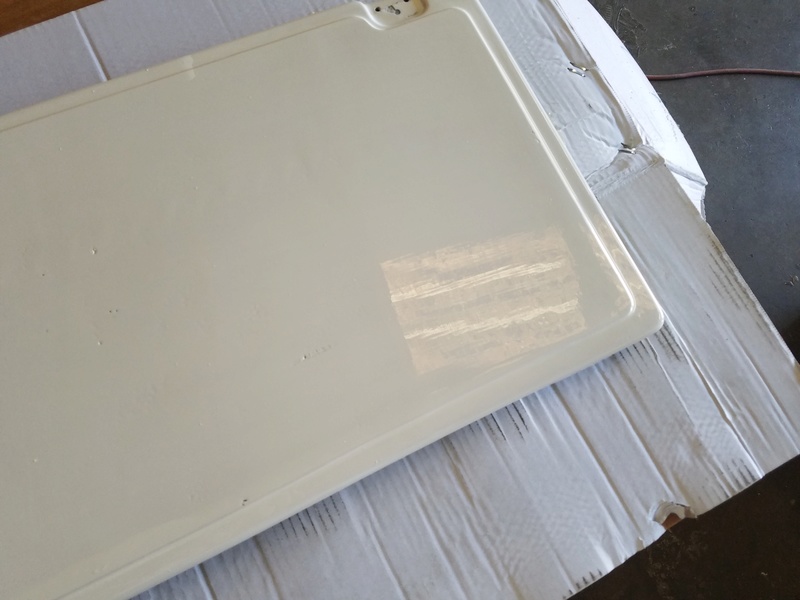 Painted the non-nonskid areas with Cream color, Quantum paint. Rolled it, no tipping. Painted the new console to match. Started with new non-skid. Lots of taping !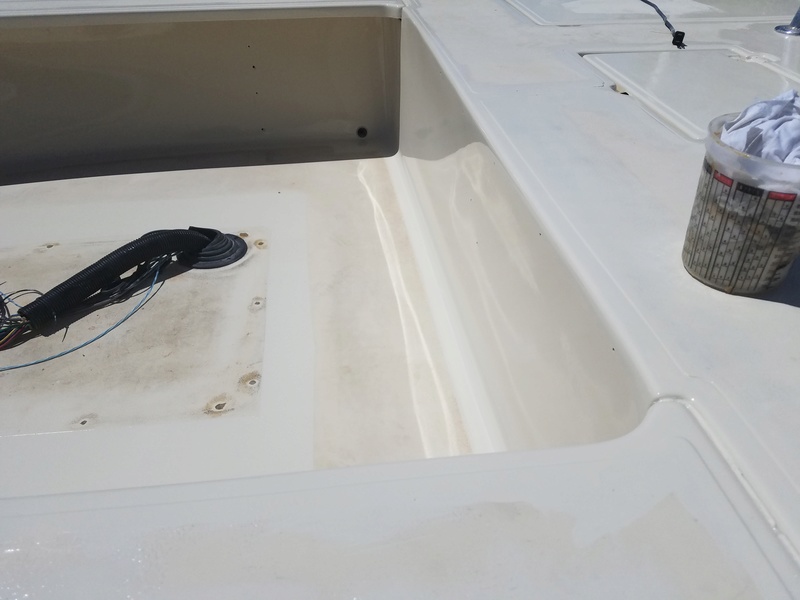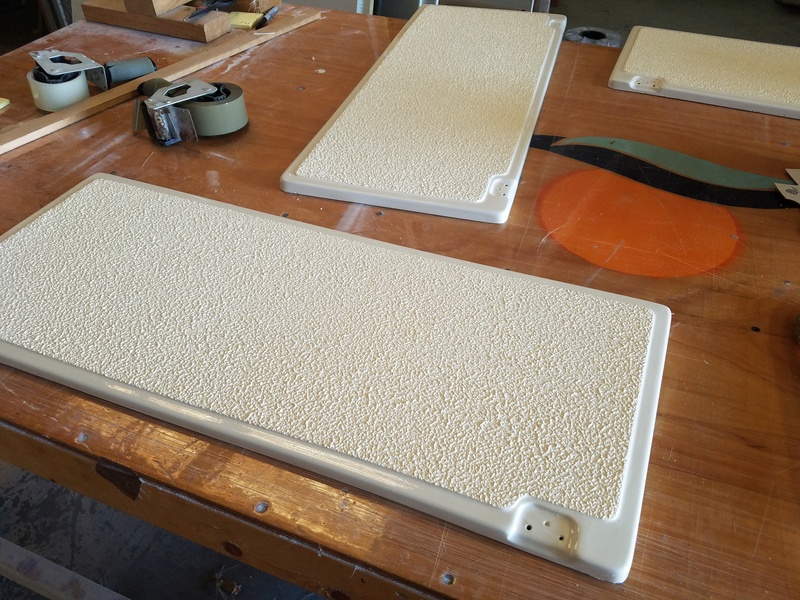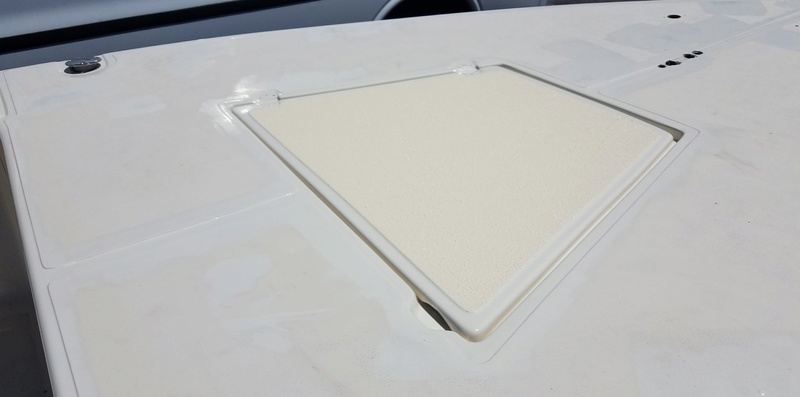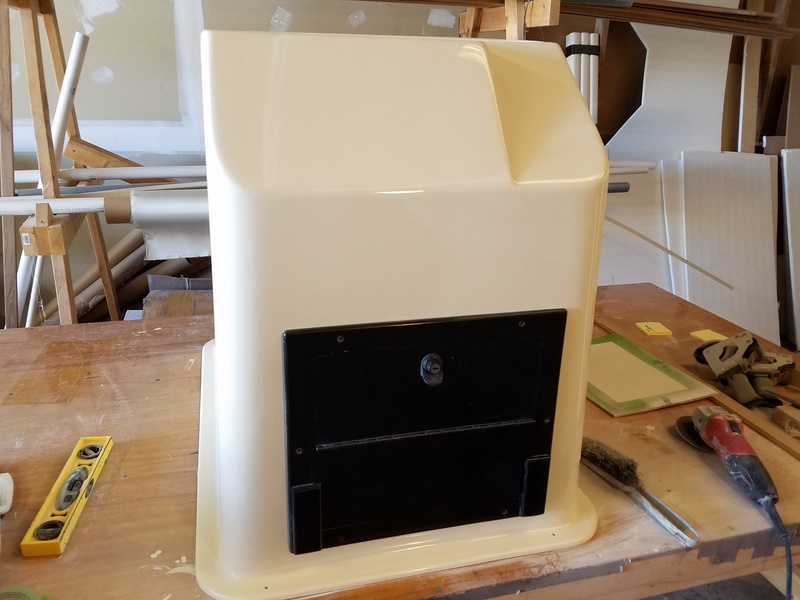 Looks good Joel! That Kiwi Grip is great stuff. Been on the Bertram a year now and holding up well. Was worried about the cleaning but that has not been an issue. DONT use any acetone on it is the only issue I have identified.



Posts

: 133


Join date

: 2015-04-14



The boat came out great, kiwigrip is all on.  Added a bimini (have some cool pop-up mounts to add so it wont be in the way when not in use.  New console is awesome, perfect height for standing.  The new switch panel came out nice, these new push switches have breakers built into them - no more fuses.  Engine is a bit heavy, but I knew that, it still self-bails at the dock which is all I really need.  Took it to the keys for a few days of family diving. Like a whole new boat.  Burns only 3 gph or so at an easy cruise, ran out to looe key three days in a row and did not burn 17 gallons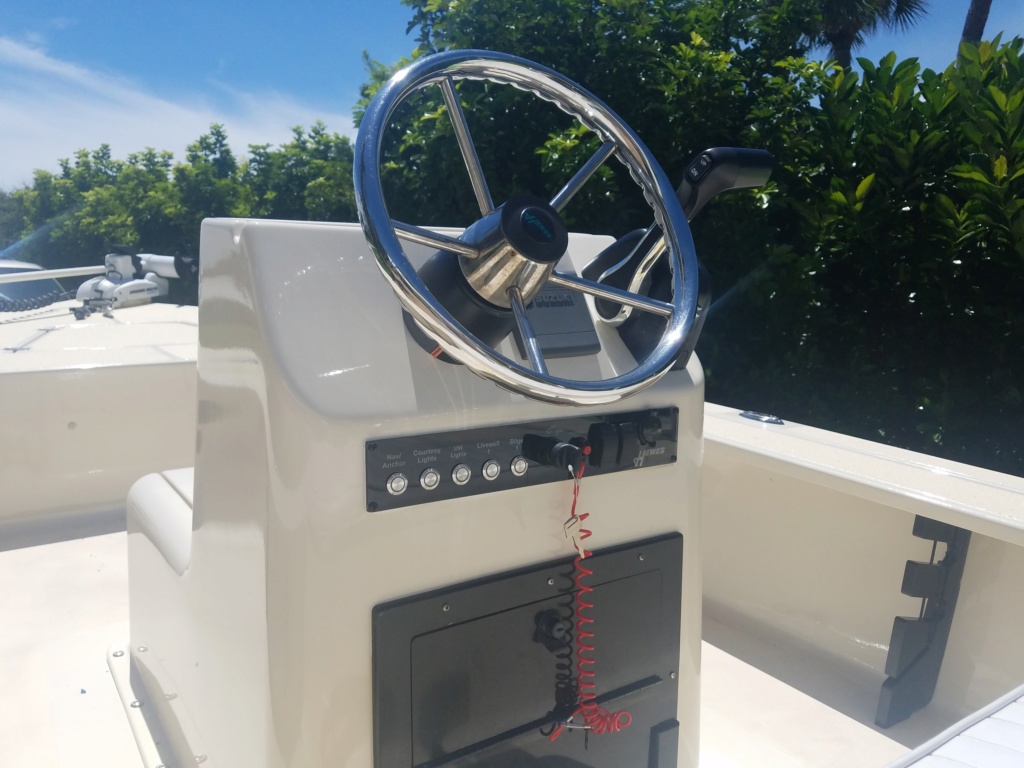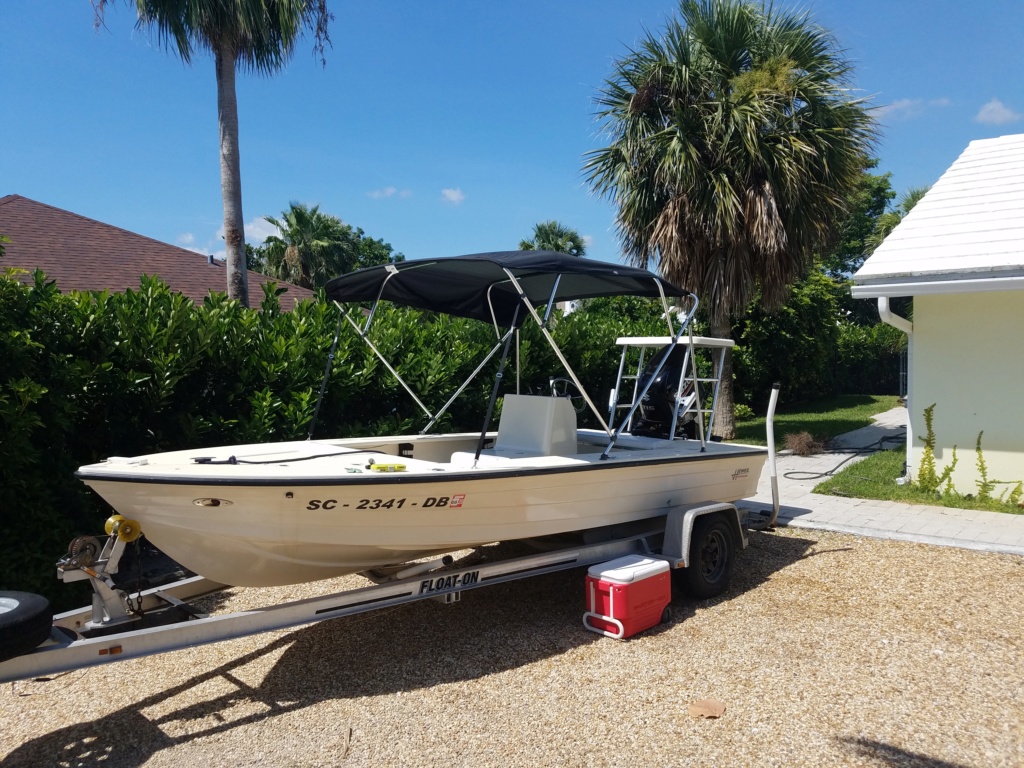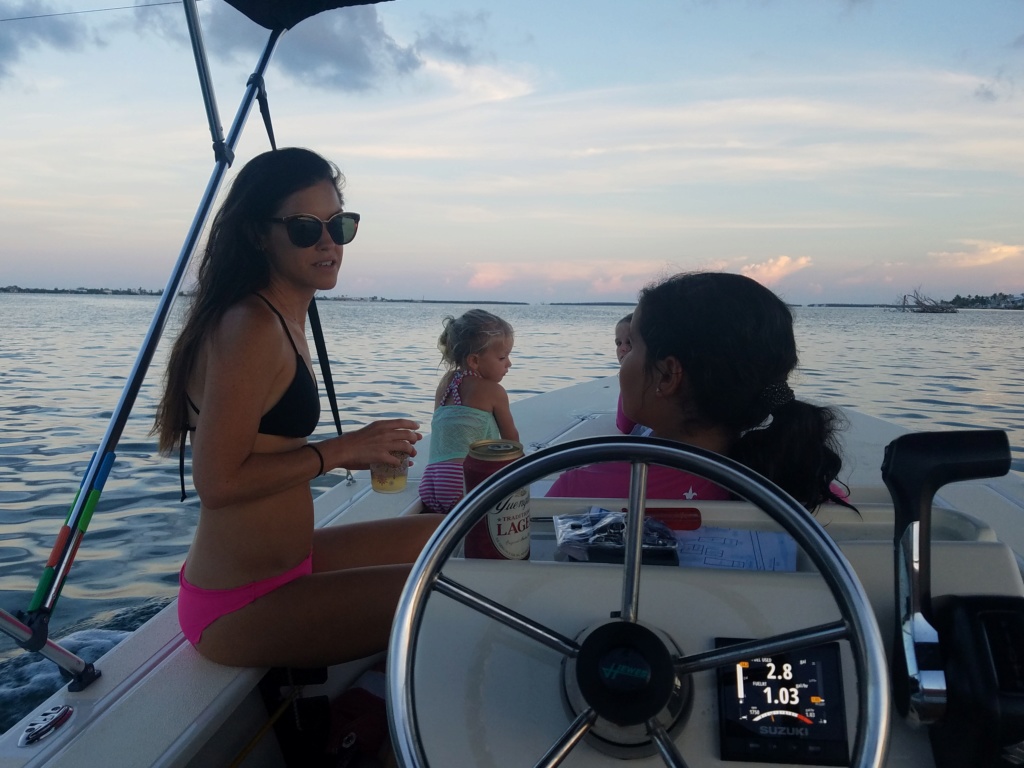 The boat looks great Shine. I have the same console for the PH18 I am building. I agree it is the perfect height for sitting or standing.



Posts

: 6


Join date

: 2016-06-27




---
Permissions in this forum:
You
cannot
reply to topics in this forum